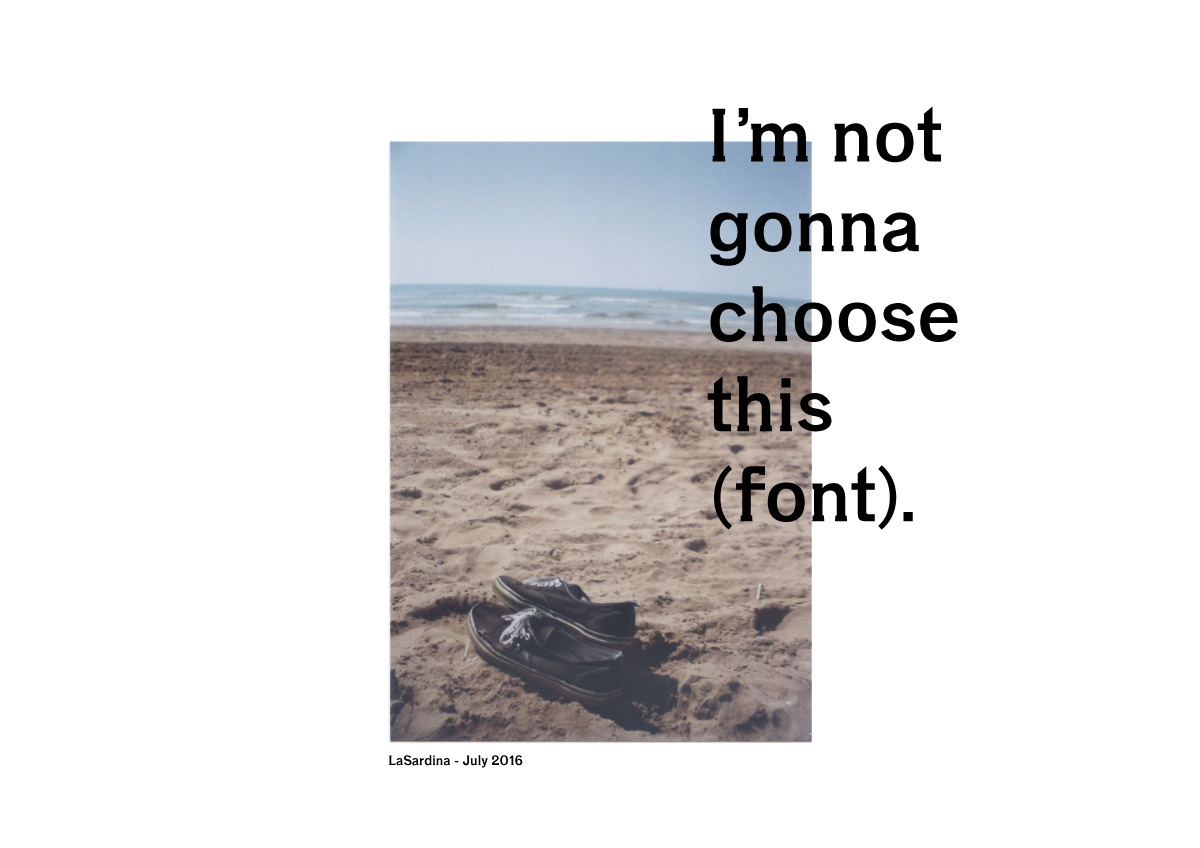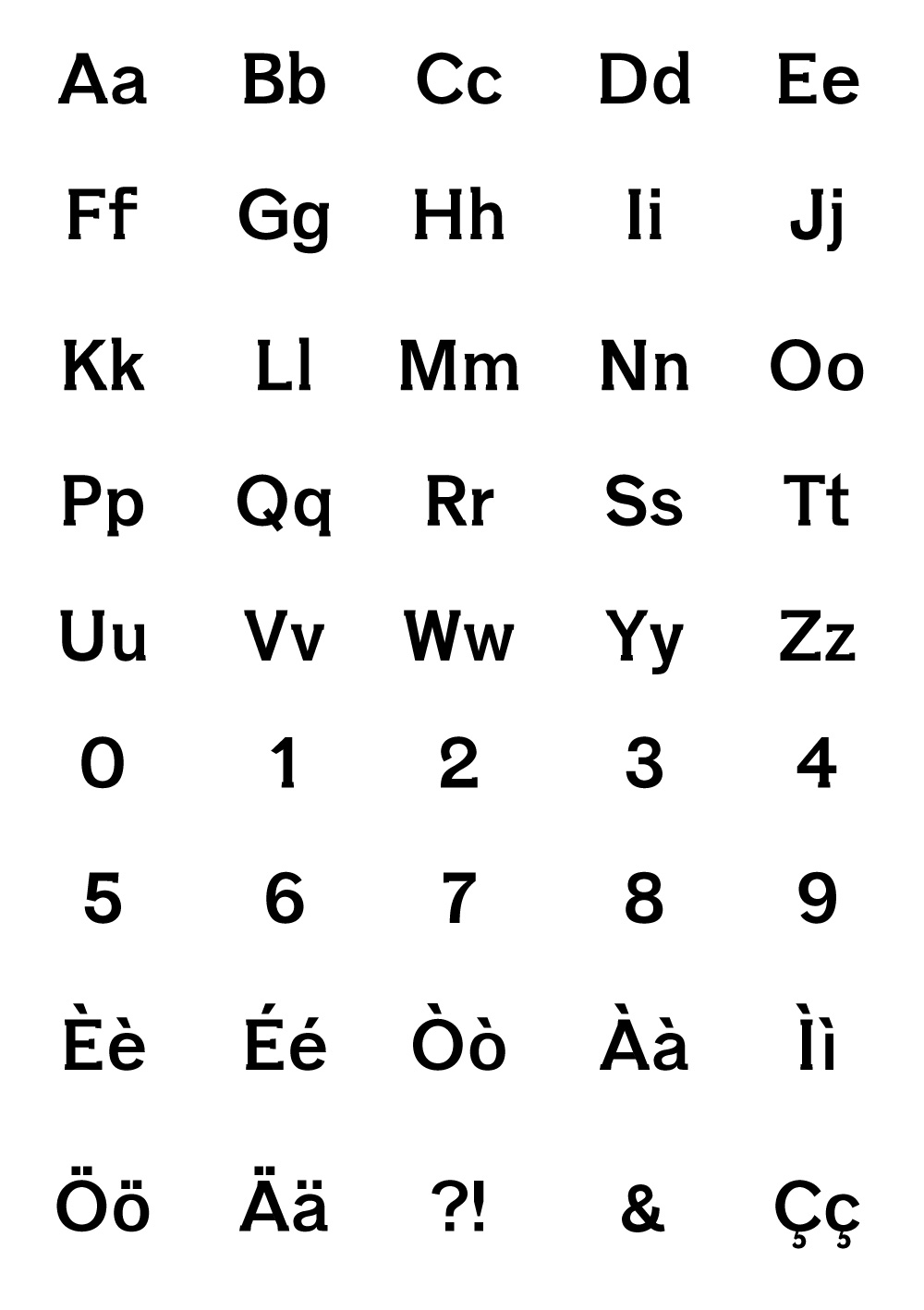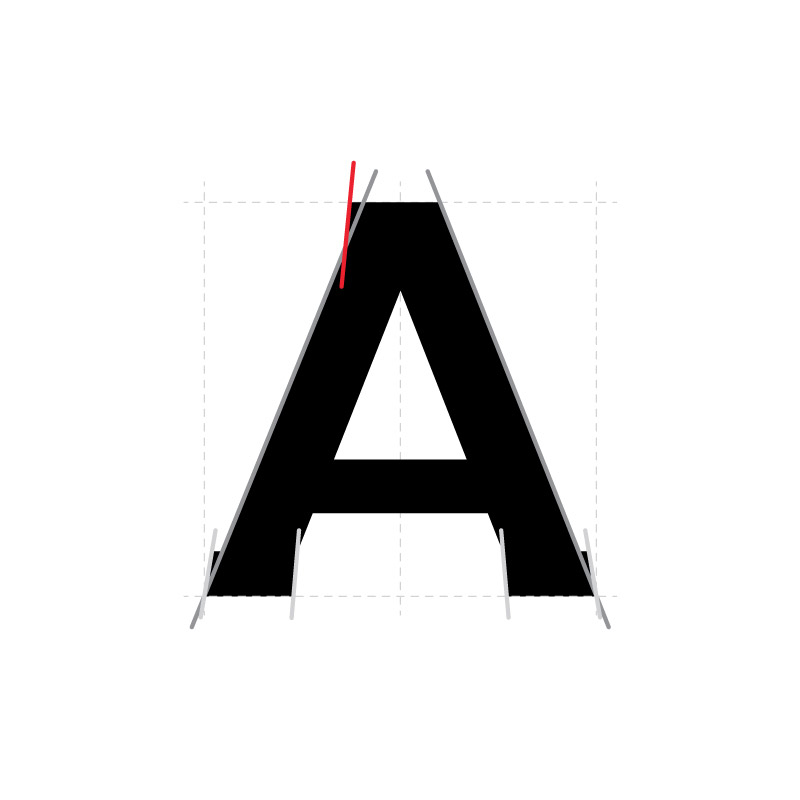 I'm not gonna choose this (font).
It is one of my first typographic project.
The name describes the font itself with bastoni serif. It is hard to describe, but as you can see in this specific focus, the serif are not completely regular but they improve the readability.
I took inspiration from a typewriter font and I tried to include some contemporary style in it.